DOTD Directorate of Training and Doctrine
"The Official Homepage of DOTD"

Motto
Developing the Fires Force

Creed
Providing quality training, educational and doctrinal products that are timely and relevant to the force.

Role
Directorate of Training and Doctrine (DOTD) develops, revises, and manages doctrine, operational, institutional, and self-development training products, programs, and services to educate and train Air Defense and Field Artillery leaders and Soldiers ensuring the combat readiness of the current and future Fires force.

Vision
DOTD produces timely, relevant, and sound products that fulfill the needs of the operational and institutional force while developing as a professional workforce and creating an environment where members are satisfied, valued, and able to achieve personal and professional goals.

"FKN, Training and Doctrine (DOTD) Page (CAC CARD Required)"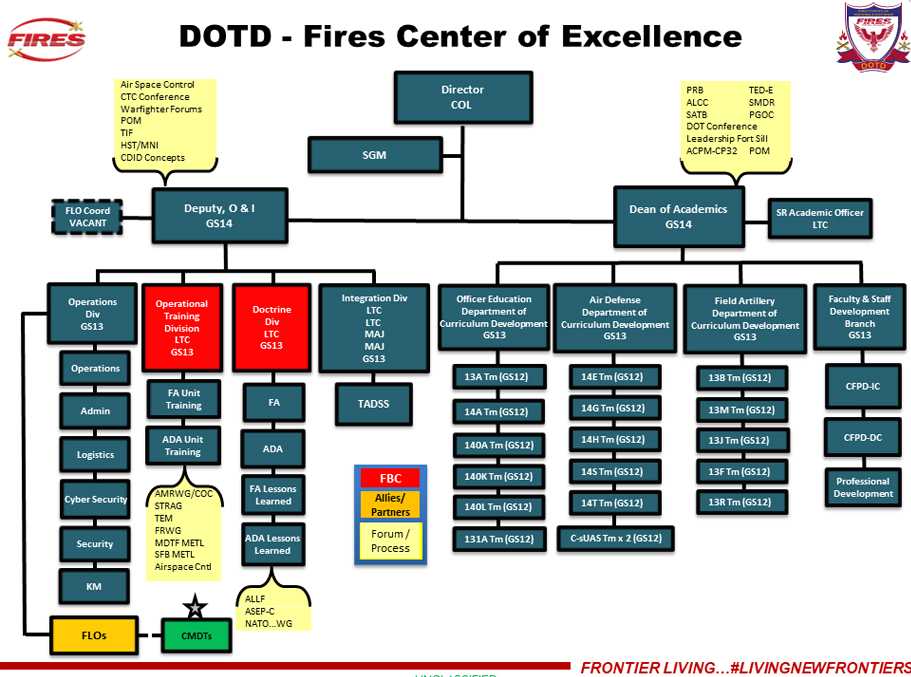 Directorate of Training and Doctrine (DOTD)
Attn: Operations
700 McNair Road
FCoE, Fort Sill, Oklahoma 73503-5100
POC: (580) 442-1540 / (580) 558-0315

Contact Us via Email:
OPERATIONS