Education Services
Truman Education Center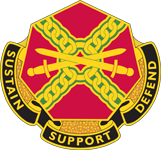 Virtual ArmyIgnitED 101 Training
Soldiers who have never used Army Tuition Assistance or those that have never requested Army Tuition Assistance in ArmyIgnitED 2.0 are required to complete the virtual ArmyIgnitED 101 Training before education goal will be approved.
ArmyIgnitED 101 covers the following topics: Benefits of ArmyIgnitED, Tuition Assistance (TA) Eligibility, Credentialing Assistance (CA) Eligibility, ArmyIgnitED Navigation, Creating an ArmyIgnitED account, Joint Services Transcript, Career Assessment Tools, and Support.
Read More
---
Mission
The Army Continuing Education System (ACES) Mission is to vigorously promote lifelong learning opportunities to sharpen the competitive edge of the Army by providing and managing quality self-development programs and services.
Vision
Our vision is to revolutionize and lead Department of Defense education…Spearhead a lifelong learning culture to strengthen a mission ready force. ACES is committed to excellence in education service, innovation and deployability.
Links
Online Education Center Outprocessing Briefing
Complete briefing online and receive certificate of completion
Launch Briefing