2-20 Field Artillery Battalion
"Deep Strike"
Mission Statement
The 2nd Battalion, 20th Field Artillery conducts a unit move to Fort Sill, Oklahoma NLT 15SEP16 in order to establish a base of operations and set conditions to prepare for expeditionary employment; be prepared to globally deploy to any operational environment, ready to provide lethal, accurate, and timely MLRS fires in support of Unified Land Operations.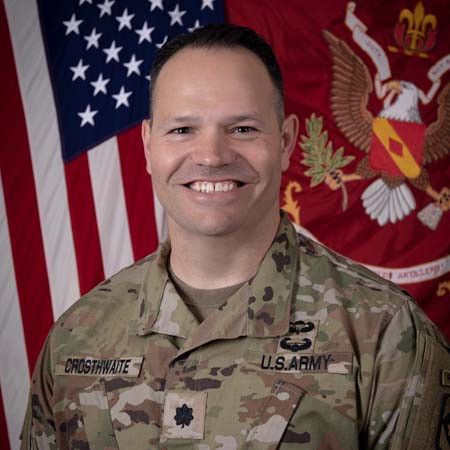 LTC Peter S. Crosthwaite
Commander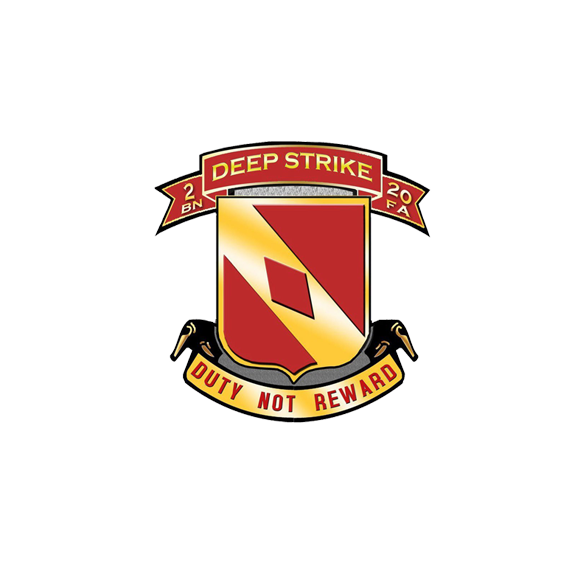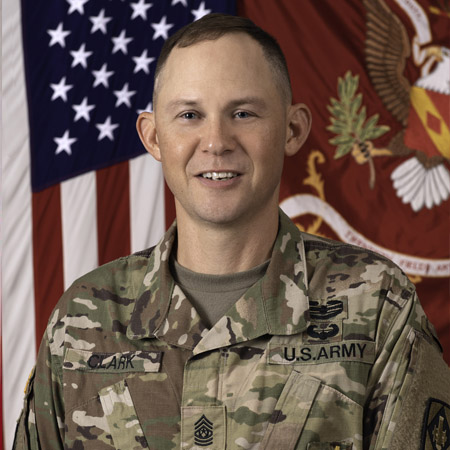 CSM Lance A. Clark
Command Sergeant Major
Welcome to 2nd Battalion, 20th Field Artillery Regiment (2-20 FAR), "Deep Strike" - the Premier Long Range Precision Fires organization in the United States Army. The battalion has a storied history and a significant relevance to today's Large Scale Combat Operations. We are an essential element for shaping the battlefield through our devastating long-range lethal fires. Our fires enables the Army to fight and win our nation's wars. The battalion motto is "Duty not Reward" — we serve our country not for personal gain, but for our commitment to each other, the Army, and our fellow country men and women. We are the long line of Soldiers that answered the call when our nation needed us. We stand as an example for what is just and good in this country and the world.
The battalion is built on a bedrock of cohesive teams of professional Officers, NonCommissioned Officers, and Soldiers. Our teams consist of launcher sections, fire direction centers, ammunition sections, and maintenance/sustainment teams. All are essential for mission success, and every Soldier is needed. We look forward to adding your talents and abilities to our team. All of you have the ability to positively impact the organization and mission. We will challenge you to be better every day and to also make our organization better. Our goal is to create a climate built on trust that empowers leaders' actions at all levels. GMLRS is a simple acronym to serve as a reminder of who the Deep Strike Battalion is and what we are trying to achieve.
In closing, we look forward to meeting you in person, serving together, and continuing the storied history of this outstanding organization. I will part by offering some words of advice that served me well through my Army career. "Earned not given " - It is a simple expression, but has significant power when applied in practice. When you earn something it cannot be taken away from you, because the work, the effort, the blood, sweat, and tears you put into accomplishing that feat can never be taken away from you. It defines and becomes part of who you are. Earn it!
Additional Links
Welcome Packet
Strip Map
The Deep Strike Battalion was first constituted on 1 July 1916 in the Regular Army as Battery B, 20th Field Artillery and was activated in June 1940 at Fort Benning, Georgia, as an element of the 4th Division, later re-designated as the 4th Infantry Division. In 1957, the battalion was assigned to the 1st Cavalry Division and activated in Korea. In 1960, the battalion was re-designated the 2nd Rocket Howitzer Battalion, 20th Field Artillery until taking its present moniker of 2nd Battalion, 20th Field Artillery in a 1971 re-designation.

During the Vietnam War, 2-20 Field Artillery was an aerial rocket artillery battalion, equipped with UH-1 B/C and AH-1G model helicopters.[1] It was known as "Blue Max." In 1972, the battalion was relieved from assignment to the 1st Cavalry Division, assigned to the 4th Infantry Division, and activated at Fort Carson, Colorado.

In 1976, the battalion was attached to the 8th Infantry Division in Wiesbaden, Germany, where it would remain until it was deactivated in 1984, subsequently reactivated in 1987, and again deactivated in 1992. In September 1998, 9-1 Field Artillery was reflagged as the 2nd Battalion, 20th Field Artillery Battalion. In 2001, the battalion supported the Army's testing and fielding of the M270A1 launcher and became the first M270A1 MLRS unit in the Army. Soldiers with the 2nd Battalion, 20th Field Artillery, held a launching ceremony on 17 April 2001 to present the new MLRS model to the 4th Infantry Division. The ceremony consisted of a live-fire exercise attended by key members of the 4th Infantry Division and the 49th Armored Division, Texas National Guard.

The battalion has deployed to Iraq three times beginning in March 2003, again in 2005, and lastly in 2008. While supporting Operation Iraqi Freedom, they performed not only their traditional Field Artillery tasks, to include firing the division's first deep missile fires in combat, but performed armed reconnaissance missions, joint security patrols, cordon and searches, raids, and a wide variety of civil military operations.

In March 2015, as part of 1st Cavalry Division Artillery and later 75th Field Artillery Brigade, the battalion deployed to South Korea in support of the 210th Field Artillery Brigade and the 2nd Infantry Division. The battalion served as the first Rotationally Deployed MLRS Unit performing traditional duties, while strengthening the alliance between the United States and the Republic of Korea Forces. The battalion redeployed to Fort Hood in February 2016 and is currently in the process of re-stationing to Fort Sill, Oklahoma.