Field Artillery AIT: Inside the Firebase
The purpose of this page is to give you a glimpse into your Soldier's AIT experience and help you integrate into the Army. We want to help you on your journey of becoming well-informed, resilient Army Families. This webpage only covers AIT. Below is some information of what to expect while your Soldier is in Advanced Individual Training; consider bookmarking this page so you can easily check back for new posts and live videos
Transition Operations
---
Echo Battery, 1st Battalion 78th Field Artillery
Echo Battery Quick Reference Guide
Echo Battery, Contact Information
Staff Duty: 580-442-5332

OPSEC: Operational Security
Do not discuss dates, locations, or modes of travel. Think before you post!
What is the mission of Echo Battery
Echo Hold Battery conducts transition operations at Fort Sill in support of Fire Center of Excellence Advance Individual training Soldier movements within the Initial Entry Training environment to First unit of Assignment, Return to Training, or Back to Civilian Life

What does holdover mean?
A holdover is a Service member waiting for medical, administrative, physical recovery or discharge. Soldiers become a holdover if they have graduated from AIT and waiting to ship to first unit of assignment or return to civilian life.

What is UCMJ?
The Uniform Code of Military Justice (UCMJ), enacted by Congress, contains the substantive and procedural laws governing the military justice system.

What if my Soldier is injured?
If your Soldier becomes injured during AIT, your Soldier will be seen by medical professionals and by recommendation sent to Echo Battery where they will focus on their recovery process by attending doctors appointments along with physical therapy appointments depending on injury of Soldier.


Echo Battery (22AUG-07SEP)
Echo Battery Soldiers preparing to execute the litter carry portion of the Battalion Fitness Challenge. This quarterly event tests their physical strength and ability to work as a team. This quarters challenge was won by Bravo Battery, but saw fierce competition in various events that focused around ACFT events as well as combat related tasks.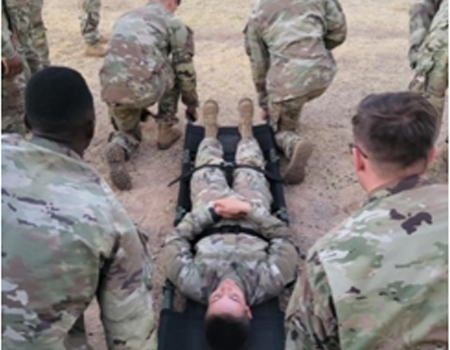 Echo Battery Soldiers participated in the monthly blood drives helping support those in need. These regular events help build a sense of purpose for them and is an easy step to get them started in helping their communities.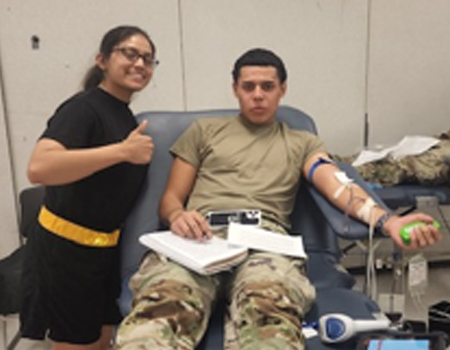 Echo Soldiers assist in the feeding of other Soldiers once a week at the USO. This provides an area for Soldiers stationed on Fort Sill to relax and enjoy each other's company while partaking in a meal. This is one of the many programs the Army has with Soldiers helping Soldiers.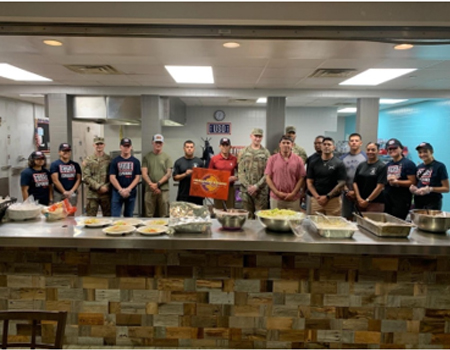 Soldiers in AIT learn skills concerning their military occupational skill (MOS). An MOS defines a Soldier's primary skill in the Army.

During AIT, Soldiers continue the "soldierization" process, with an increasing emphasis on individual responsibilities. MOS instructors continue each Soldier's military education through training on, physical fitness, the Army Values, attention to detail, learning to cope with stress, and Warrior Tasks and Battle Drills.